Project developed by Foodlosofia / My role: Workshop structure, questionaries, member of the deployment team
Our client's objective was to identify what was the perception of a classic Mexican cocktail (michelada) throughout different regions of the country. Our main objective was to identify the common denominators of ingredients and presentation of the beverage and to propose new flavors for a cocktail creation.During the workshop we analyzed the perception in three levels: sensorial, physical, and emotional through a series of questions that guided the tasting session.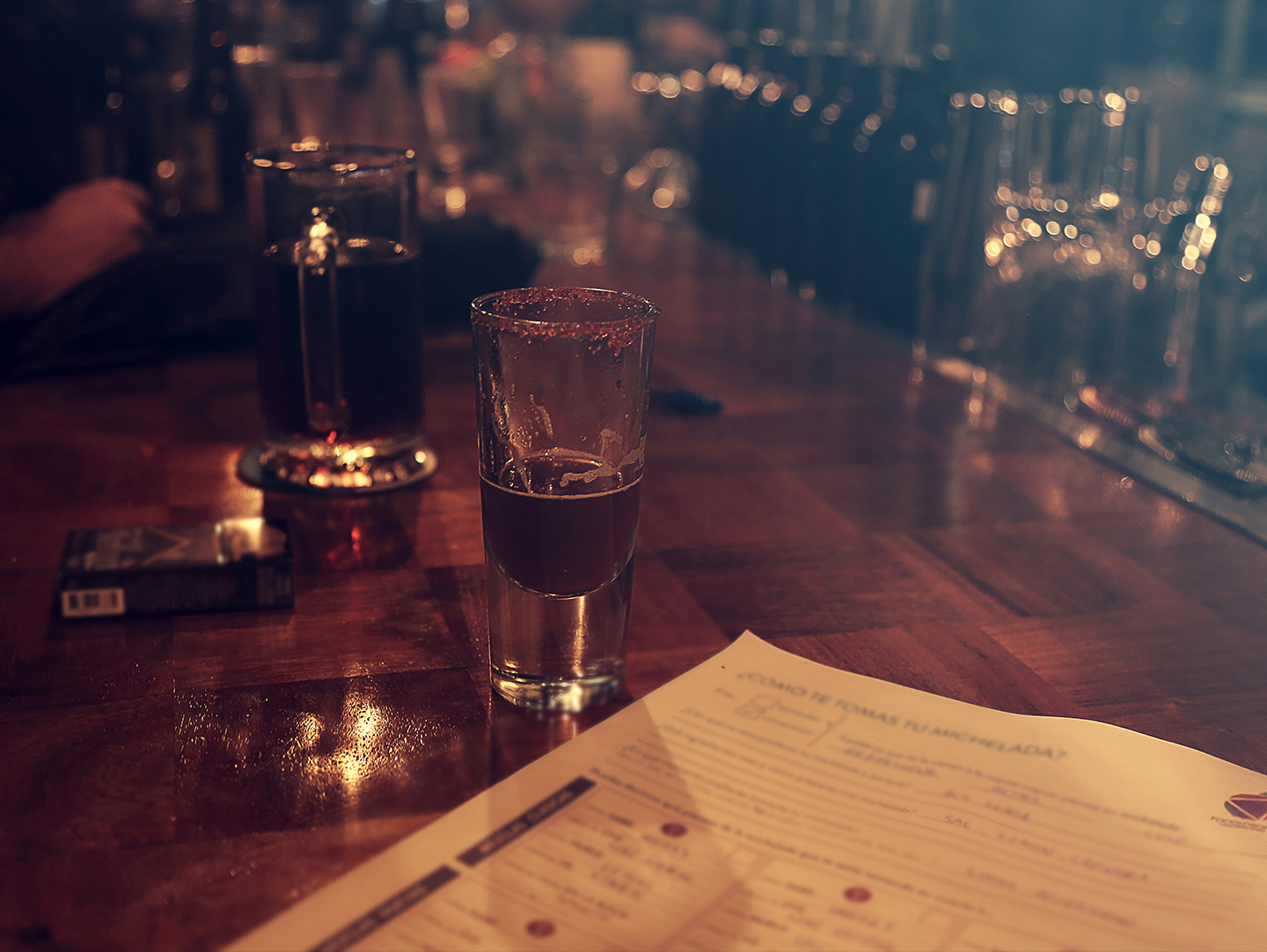 The workshop was divided in two sections: The first part was mainly oriented in defining the key values of a michelada taking into account its ingredients, appearance and drinking mood. The second part was about the stretchability of the concept, with the aim to identify how far we could go in the proposal of new flavors without jumping into a new category.