Project done by Foodlosofia / My role: Lead Food Designer (observation, insights, strategy, and creative direction)
Objective_
Understand the main values of Quaker oats and translate them into a retail experience that will drive equity and consumer engagement by owning the breakfast moment as a state of mind and showcasing the versatility of oats.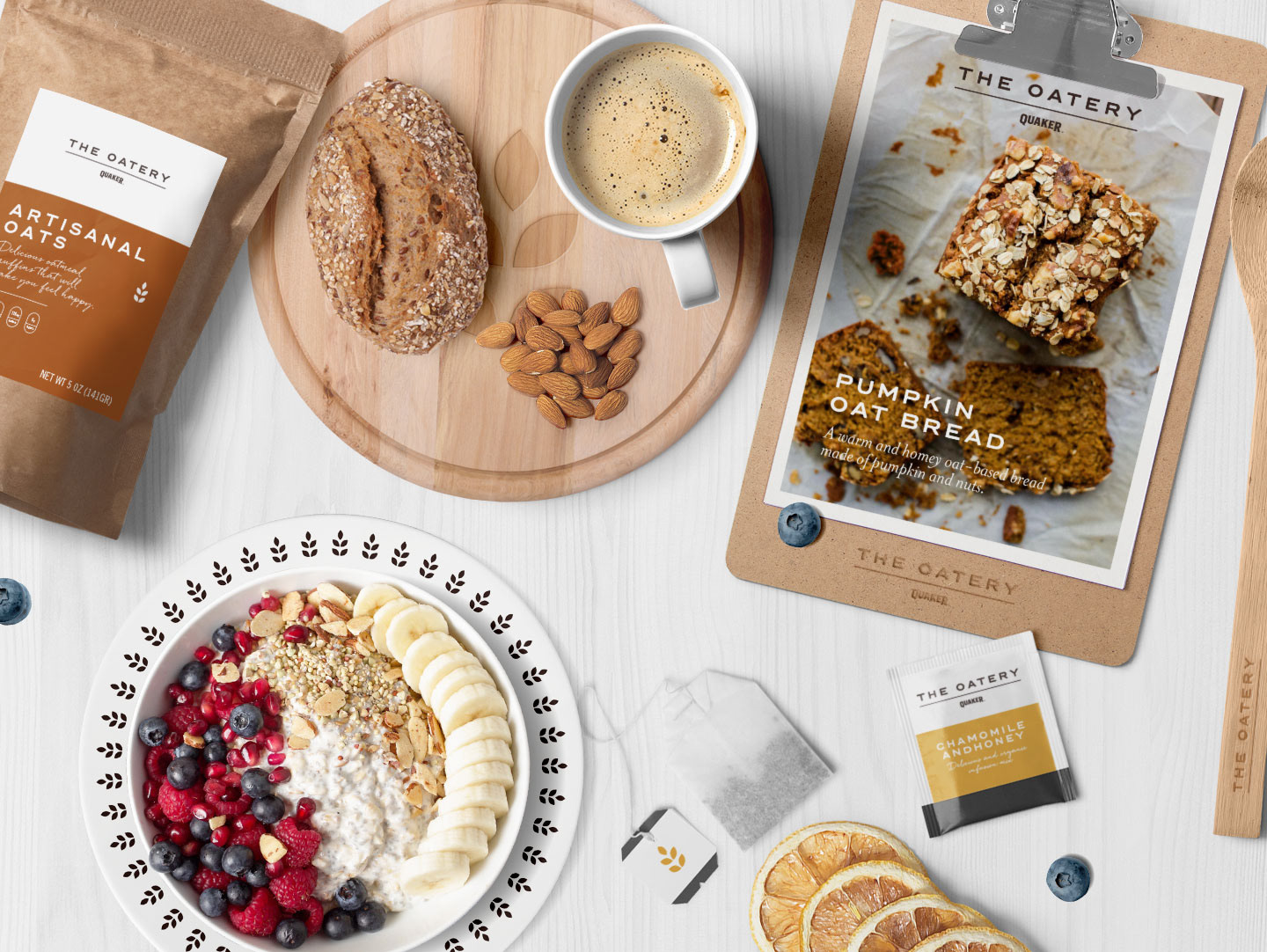 Approach_
 Our mission was to talk about oats beyond other ingredients, explore the potential territories where oats could add more value, and bring back good and meaningful food through a deep human empathy.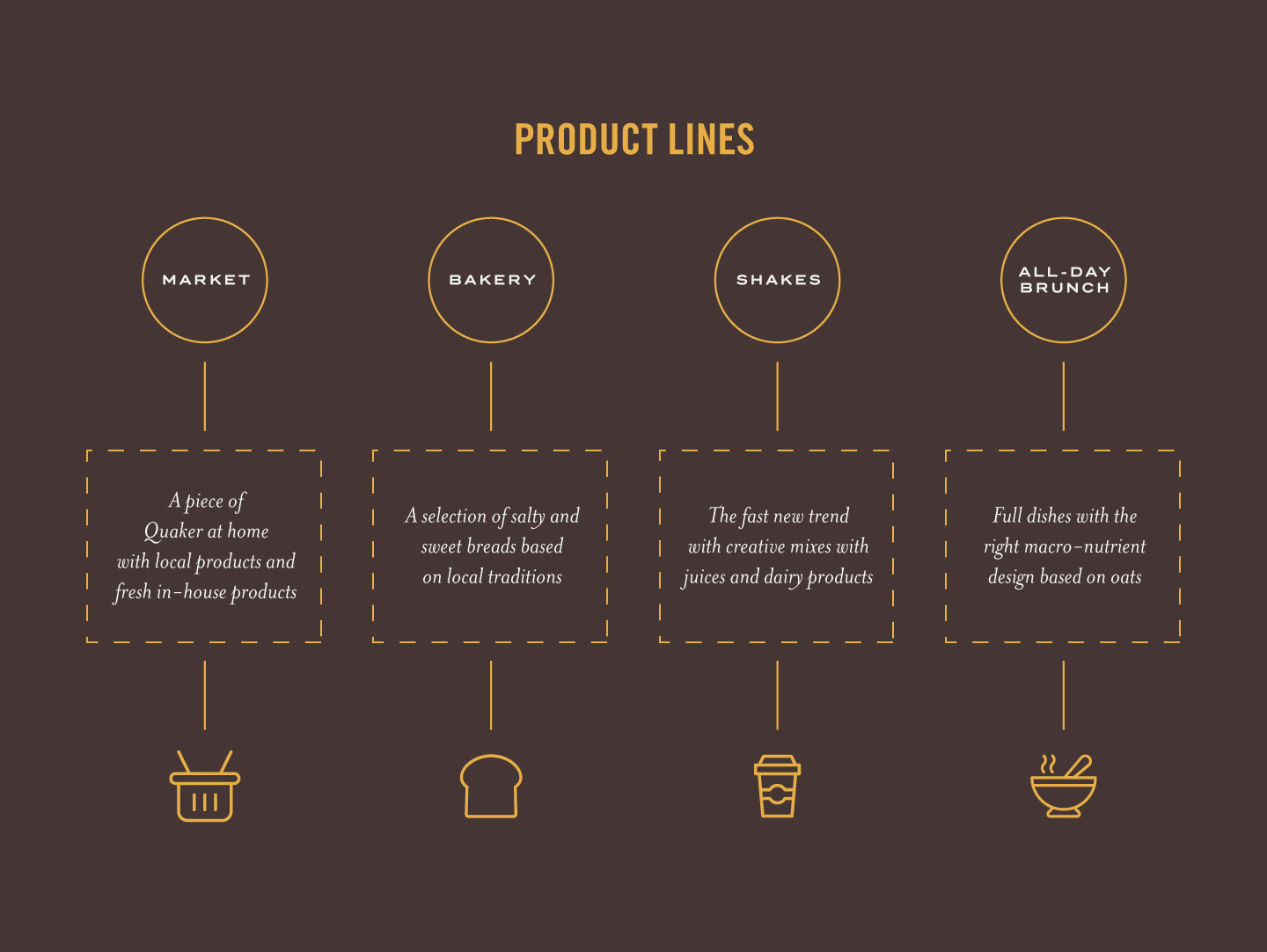 Solution_
A concept store that explores the versatility of oats through 4 different product lines: Market, Bakery, All-day brunch, and On-the-go options. Its menu is specialized in oat-based dishes with both sweet and savory recipes. The Oatery creates a sense of community and shares knowledge about the heritage of oats, the processes involved, and the nutritious benefits of this fiber-rich product. This concept will carry, no matter the region or country, the heritage of oats and the vision of Quaker.